Caitlin Donohue has had her ear to the cannabis ground for more than a decade—her column in the SF Bay Guardian, Herbwise, was among the first to directly address the changes happening in weed policy and culture. (She's currently 48 Hills' editor at large, often covering cannabis issues here in California and in Mexico, where she's long been based.)
Her latest book Weed: Cannabis Culture in the Americas talks to people in and out of the cannabis industry from Vancouver to Buenos Aires, introducing young people to vital facts, essential history, and personal experiences. It's great for adults, too—I certainly learned a thing or two. Among the 17 people she speaks with are teenage Argentine medical marijuana user Alejo Schroeter, Golden State Warrior-turned-cannabis-entrepreneur Al Harrington, Brazilian anti-prohibition activist Luana Malheir, and Colombian cannabis consumer advocate Andres Rivera.
It's an eye-opening approach to what can often seem, in our little bubble of dispensaries on almost every block (and soon maybe cannabis cafes and even mushroom stores), only a hyperlocal issues. But, as Donohue says, "It's nearly impossible to understand the drug economy with a strictly nationalist lens—you have to zoom way out to get a reasonable take on these systems."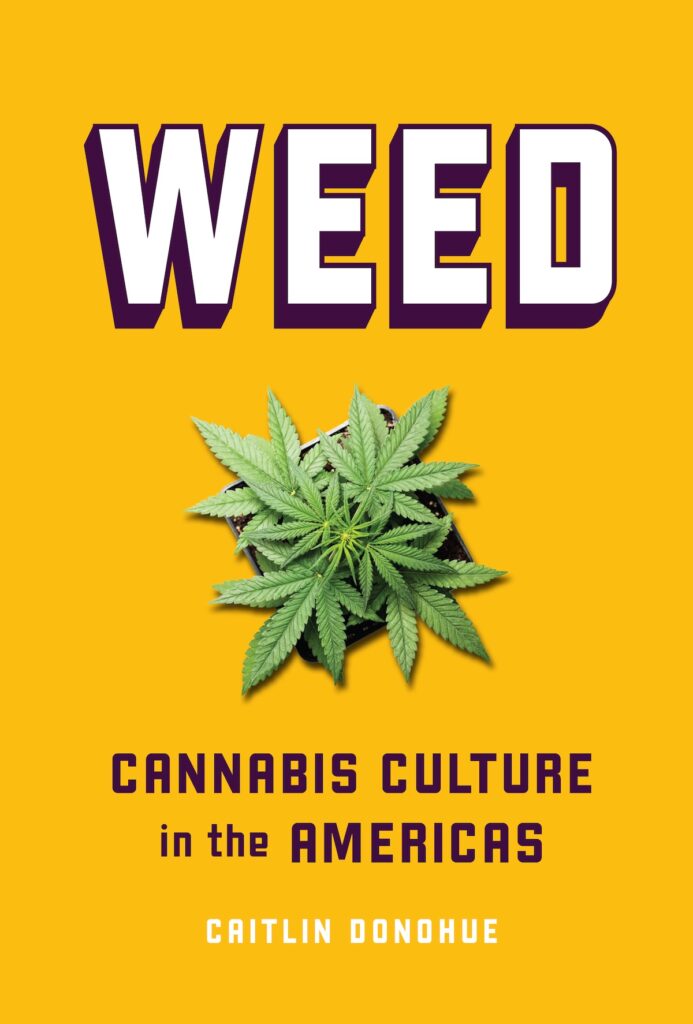 Donohue will read from Weed on Wed/13, 7pm, at Green Apple Books on the Park, on 9th Avenue in the Sunset, and speak with harm reduction education activist Rhana Hashemi of Know Drugs. The event is sponsored by 48 Hills, so let's see the whole fam there, so we can put on more of these great events! Bring your favorite teen(s)! Below, I asked her a few questions, including whether she will be jumping out of a giant marijuana leaf-shaped cake to celebrate the book's release.
48 HILLS What inspired you to write about cannabis for young adults, and specifically to focus on the Americas with regard to policy and cultural views?  
CAITLIN DONOHUE I was inspired by the clammy hands and devastating preteen anxiety into which I was thrust by my own early drug education. How can you teach young people that drug use and users aren't an outside threat to their success and safety, as "just say no" programs like D.A.R.E. love to do? Humans have been taking drugs for millennia, and today there are few people of any age who don't ingest psychoactive substances, be they weed, fentanyl, wine—but also tea, coffee, sugar, and prescribed pharmeceuticals. I recently read in Double Blind Magazine that "nearly 70 percent of six- to 11-year-olds and 64 percent of teens are taking prescription stimulants for ADHD … Most also consume two to three times the daily recommended amount of added sugar." When racial and classist prejudice twists the definition of drugs and their consumers into, say, homeless people of color, we're not only teaching kids to be bigots—we are teaching them that certain consumptions are "normal" and as such, hardly warrant taking harm reduction measures to make sure we're taking those drugs in the safest way. 
This is my second book for young people (my first was about global women political leaders), and I try to always write for them with an international perspective. In the United States, we are intellectually stymied by our mass media and educational system's determination to ignore the world outside US borders, except for wars and refugee "invasions." Not to mention, it's nearly impossible to understand the drug economy with a strictly nationalist lens—you have to zoom way out to get a reasonable take on these systems. By highlighting the story of both incarcerated Californian teens and people who grew up in cannabis and poppy cultivating regions of Mexico, you can start thinking about how they are connected, as well as the forces that separate them.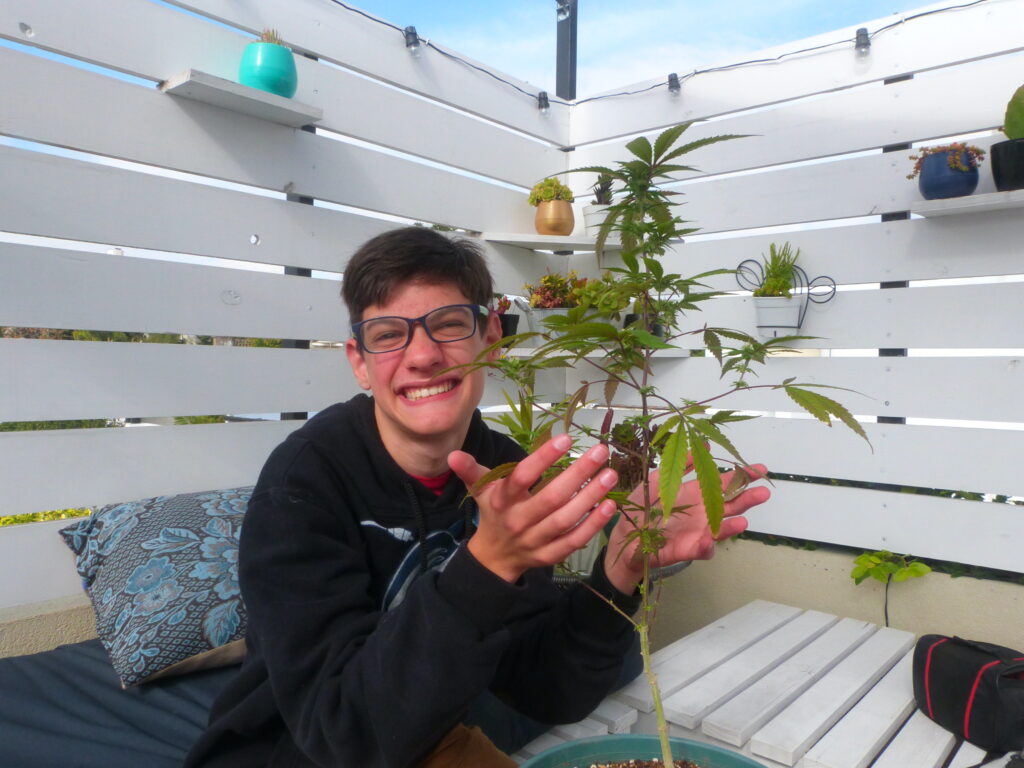 48 HILLS You interview a very wide variety of experts and folks with varied experience in the book. What are a couple of stories of approaching people to participate, or quotes/views that really stuck with you? 
CAITLIN DONOHUE Some people in the book I've been following and developing journalistic relationships with for quite some time, such as Oaxacan cannabis worker and activist Miguel Fernández. We first met back when he was involved with Mexico's first public-facing cannabis club Xochipilli, and stayed in touch during his three years as part of the cannabis protest camp that took over the plaza in front of the Mexican Senate. Miguel's passion to decriminalize the weed economy for which both his parents have been incarcerated has come to typify the dedication of Mexican cannabis activists, and their success in shifting societal narratives around the drug/plant. He was an obvious choice for the book's chapter on cannabis as activism. 
Other interviewees I met for the first time when I reached out to feature them, and some took a big chance being part of the project—I mean, I have to understand how a cannabis book for teens might not sound like a great thing for the risk-averse to associate with. The most limited views regarding youth drug education that I encountered came from people in high-end, licensed US and Canadian cannabis. It was so very hard to convince those entrepreneurs that it's important to open channels of communication to young people, for them to understand what they do. I'll be forever grateful to cannabis entrepreneur and 17-year NBA veteran Al Harrington for stepping up to the challenge. But I think it was a no-brainer for Al that teen drug ed needs to go past "just say no"—he speaks of being criminalized by drug cops as young as eight years old. There's a perception held by some people that merely talking to kids about drugs is akin to endorsing underage consumption. I hope they get to read how the book turned out to understand why that's not the case. 
48 HILLS What are some of the lessons that can be drawn from how California handled legalization, good or bad? And are there more successful policy options being put in place in other weed "hotspots"?
CAITLIN DONOHUE There are big headscratchers about California legalization, like the crippling fees and taxes that have effectively banned small producers from the market. I'm back in Cali enough to know that the weed industry has huge problems—one time I went to the hyper-corporate High Times dispensary on 880 and the security guard greeted me with "Welcome to the Walgreen's of weed!" Too gross, please no. But it is important to remember that the state has been a major groundbreaker when it comes to cannabis policy. LA and Oakland are home to two of the first cannabis social equity programs in the world! Maybe officials will continue working on making the cannabis economy a more equitable place. In the meantime, I think it's important that we resist any policy shifts that would prioritize corporate interests over our communities' wellbeing.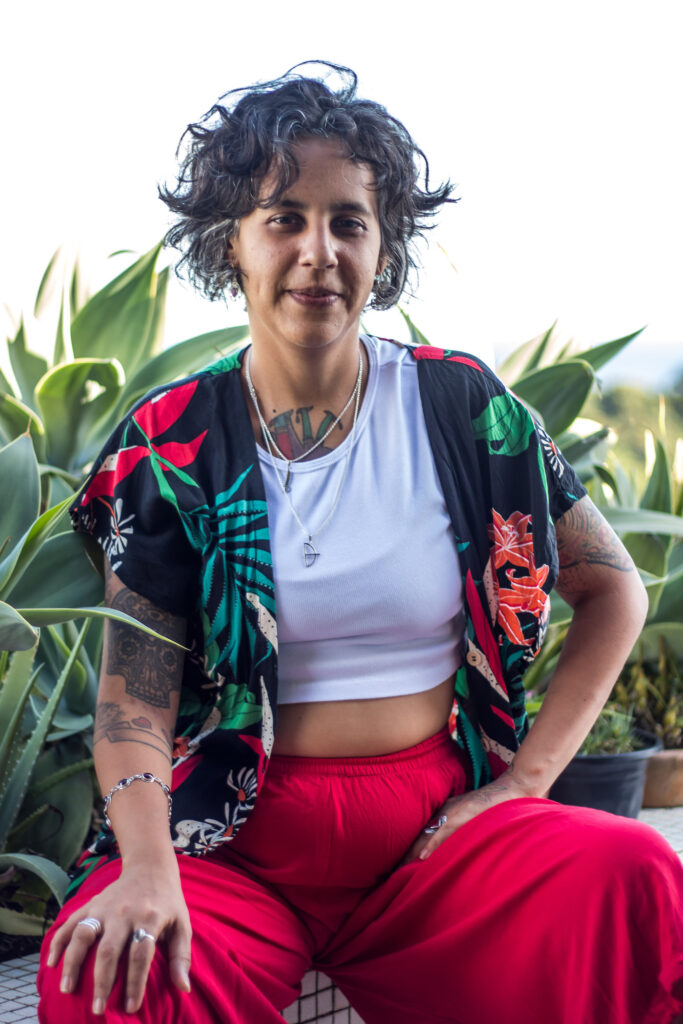 48 HILLS You've been watching Mexico's cannabis policy development very closely — what's going on there now? 
CAITLIN DONOHUE Not enough! In 2018, the Mexican Supreme Court declared cannabis prohibition unconstitutional, based on the reasoning that it violates the constitutional right to develop one's own personality. Since then, we've been waiting on the legislators to actually create the regulation that would make that the law. Unfortunately President AMLO, whose Morena party currently controls every branch of government, has turned out to be quite old school when it comes to his views on cannabis, and it's generally considered unlikely that any progress will be made on the issue until the end of his term.
In the meantime, Mexican cannabis users have continued to be vocal about the urgency of opening access to the drug. In the face of legislative inaction, the Supreme Court ordered the federal health agency to make permits available to people to cultivate, consume, and possess cannabis. So today, residents can apply for that free license, but it can take awhile. You can get help on the application from certain non-profits who are dedicated to the process. But for the general population, cannabis is not legal or in many cases, decriminalized—so don't come down to CDMX on vacation and start smoking freely, you will get caught and extorted by corrupt police.
48 HILLS What can we do more of to make sure young people have the education and resources they need to have a healthy relationship with cannabis? 
CAITLIN DONOHUE The first step is educating ourselves as adults, and interrogating our own views on cannabis. None of us grew up with top-notch drug education, and we may still be carrying prejudices and misinformation about psychoactive substances around that we would not want to put on the younger generations. We want to oppose mandatory minimum sentencing, and support criminal justice reform groups so that young people's families and communities will no longer be shredded by drug policing. We should make it clear to the young people in our lives that we are available to talk without judgment about relationships with and questions about drugs—and should they take us up on the offer, prove ourselves worthy of their trust by really listening to what they have to say. If they have questions we don't know the answer to, that is completely understandable, and we should commit to researching potential answers by their side.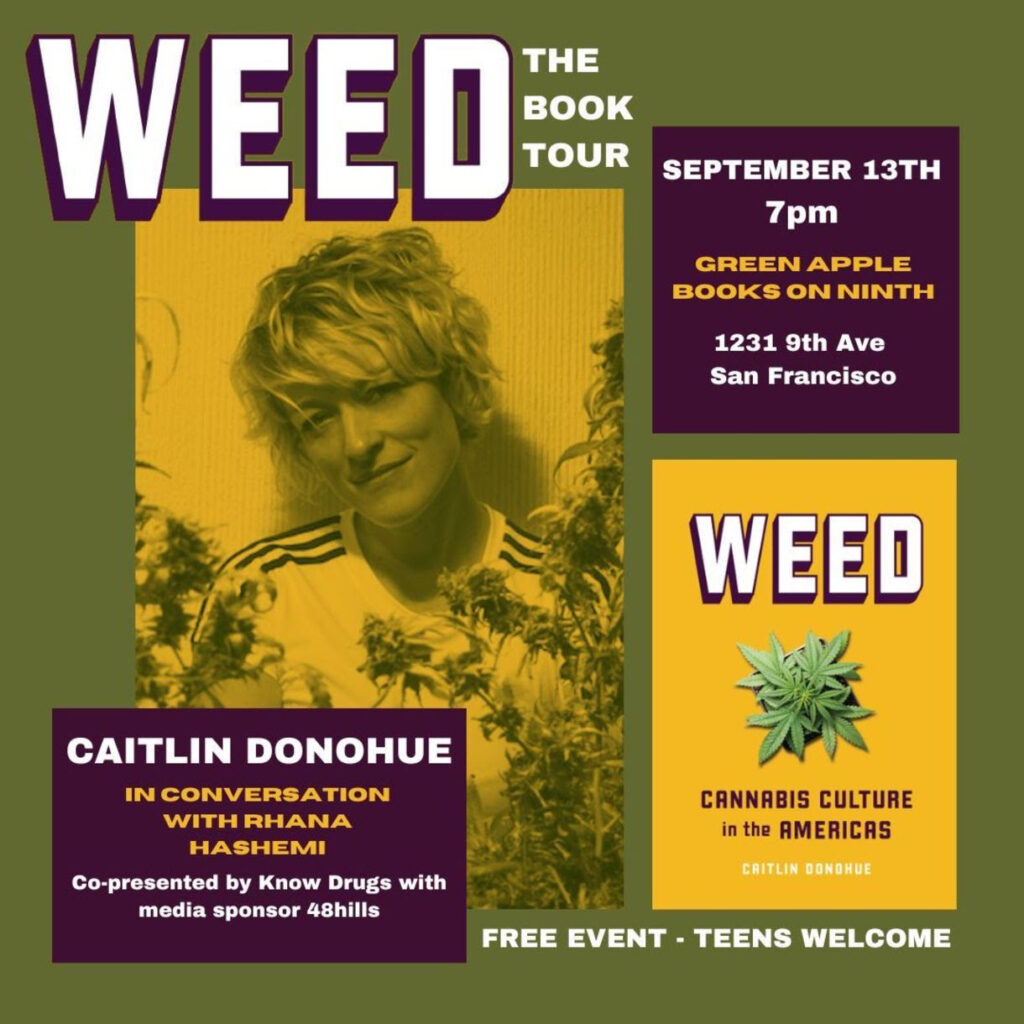 48 HILLS What can we expect at the reading?? Will you jump out of a giant marijuana leaf-shaped cake?
CAITLIN DONOHUE I've challenged McGruff the Crime Dog to a cage fight and the winner will land a featured role on Sesame Street. Right?! But really, I'm so excited to be doing the September 13 event in my childhood bookstore, in the neighborhood I grew up in. I'll be having a conversation with Stanford doctoral student Rhana Hashemi, who started an in-school harm reduction education project called Know Drugs. It's going to be a very interesting exchange about where we stand today with youth drug education, and I'm hoping it turns out to be a multi-generational event—bring your youngs and olds! 
The post 'Weed' sparks up candid cannabis education for young people—and the rest of us appeared first on 48 hills.
This content was originally published here.