Colombian Gold has one of the most interesting stories of any cannabis variety. After emerging from the Colombian mountains, it went on to dramatically impact the cannabis industry. Breeders used these genetics to create the Skunk strain, and collectors still grow Colombian Gold in its pure form today. Discover everything you need to know about this classic below.
How Colombian Gold Became So Popular
You won't encounter many weed lovers that haven't heard of Colombian Gold! People still enjoy blazing up this old-school strain, but many more know her as the genetic foundation of countless modern hybrids. This pure sativa landrace originates from the Santa Marta Mountains of Colombia, where she adapted to high levels of humidity, rain, and strong winds.
Colombian Gold served the locals well for many years, both as a usable crop and a valuable economic asset. Eventually, American tourists, vagabonding hippies, and determined strain hunters happened upon these genetics in the 1960s. Inevitably, individuals from these groups ended up taking seeds back to the United States and Europe, where they ultimately ended up in the hands of skilled breeders. Most notably, Sam the Skunkman used Colombian Gold in the creation of the legendary Skunk #1 strain.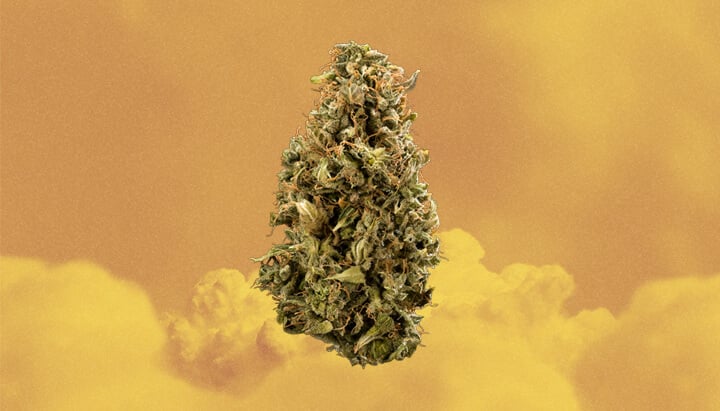 Emerging onto the scene long before modern marketing strategies, Colombian God amassed popularity primarily through word of mouth. She quickly rose to prominence as more people experienced her pleasant cerebral high and golden buds.
She certainly changed the industry, but does Colombian Gold still exist as she once did? She absolutely does! Many breeders still use these genetics when creating new hybrids, and landrace enthusiasts keep the population kicking in their private growing spaces.
Effects of Colombian Gold
Colombian Gold's stimulating effect helped to fuel its wild popularity. It only takes a couple of hits for something to shift cognitively. This strain has a special way of blowing out the cobwebs of the mind and shifting it into a higher gear. Even the most menial of tasks suddenly seem effortless, and even enjoyable. It's easy to see why smokers of decades past got on so well with this landrace—she morphs the mundane into the profound thanks to the large dopamine dump that she catalyses in the brain.
But what phytochemicals underpin these effects? THC plays a rather significant role. However, these buds don't possess as much of it as you might think. With an average THC content of 17%, Colombian Gold appears relatively mild by today's outrageously high standards. But this compound doesn't work alone. It synergises with the following terpenes to produce its famous effects.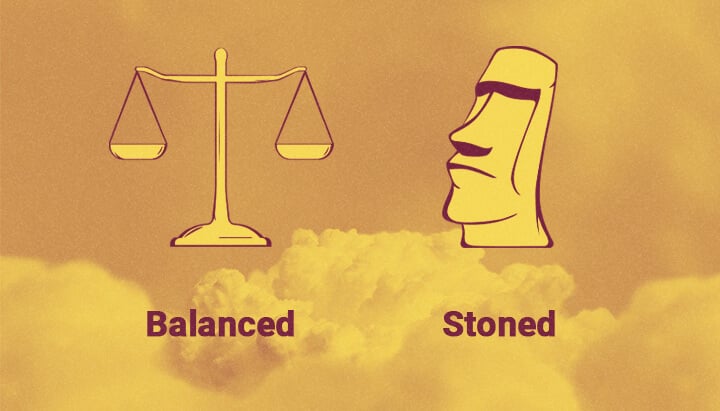 Terpenes of Colombian Gold Marijuana
Many cannabis consumers are preoccupied with THC percentages. However, terpenes are slowly receiving the attention and respect that they deserve. These volatile aromatic compounds play an important role in cannabis plants, protecting them from both living and non-living threats. Through the entourage effect, terpenes also work side-by-side with cannabinoids to form the unique effects of each strain. The chief terpenes found within Colombian Gold weed include:

Aroma and Flavour of Colombian Gold
The Colombian Gold strain doesn't just feel great when smoked. You'll also experience a fantastic array of flavours and aromas with every hit. The terpenes mentioned above converge with several other groups of compounds to produce potent notes of lime, skunk, and spiciness. These flavours set Colombian Gold apart from many of the fruity and candy-like flavour profiles we typically see in modern strains. Enjoy something different with these savoury buds.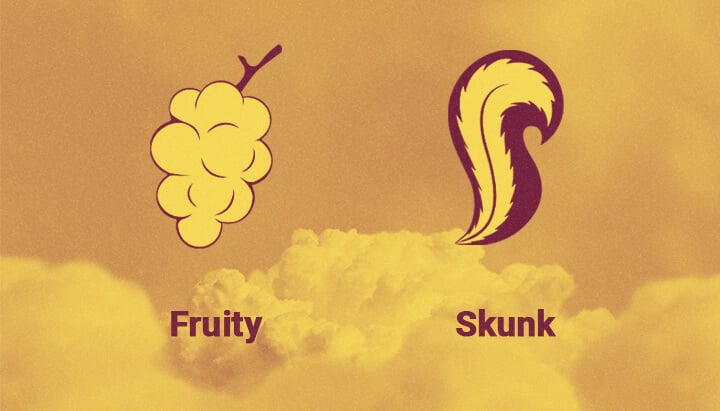 Growing Colombian Gold and Cultivation Difficulties
Boasting hardy landrace genetics, Colombian Gold can handle almost any growing environment. However, not all growing environments can handle her! This towering sativa specimen reaches spectacular heights both indoors and outdoors. If you decide to grow her within four walls, know that you'll need to top and train her early in the vegetative phase to prevent her from touching the ceiling. Ideally, you'll grow this variety outdoors where she can unleash her true genetic potential.
Sow seeds indoors during early spring and transplant after all risk of frost has passed. Colombian Gold will reward you handsomely if you treat her to fertile soil rich in organic matter. Frequently feed with liquid seaweed and maintain a layer of mulch on the surface of the soil throughout the entire growing season, and prepare to process a massive yield during November.
RQS Strains Related to Colombian Gold
At Royal Queen Seeds, our breeders became utterly inspired after blazing their fair share of Colombian Gold. To pay tribute to this legendary landrace, they decided to experiment with one of her most famous offspring: Skunk #1. By crossing this phenom with Afghan, they created Skunk XL. This strain combines the best traits of Colombian Gold with those of epic indica landraces. Her THC level of 17% and earthy and skunky terpene profile combine to produce a balanced, clear-headed, and slightly stoning effect. Indoor growers will get on very well with Skunk XL; she peaks at just 100cm and produces up to 650g/m².
| | |
| --- | --- |
| | Skunk 1 x Afghan |
| | 600 – 650 gr/m2 |
| | 60 – 100 cm |
| | 8 – 9 weeks |
| | THC: 17% |
| | |
| --- | --- |
| | Sativa 50% Indica 50% |
| | 625 – 675 gr/plant |
| | 160 – 200 cm |
| | October |
| | Balanced, Clear, Stoned |
Colombian Gold: A Timeless Landrace Legend
Colombian Gold has truly earned her place in the cannabis history books. After emerging from humble beginnings in the mountains of Colombia, this pure sativa gave rise to some of the most popular cannabis genetics on the planet. If you enjoy motivating highs and towering plants, you need to get this variety in your garden next season!
This content was originally published here.